Who we areAbout us
WebForExperts is a small agency with a highly skilled, passionate team having over 15 years of professional experience.
We are proud that over the years we had the opportunity to work with and demonstrate our professional competence not only with our domestic, but international clients as well.
At W4X, our mission is to help our partners gain business success and generate measurable profit through our work from designing a Search Engine Optimized website, webshop to our Online Marketing expertise.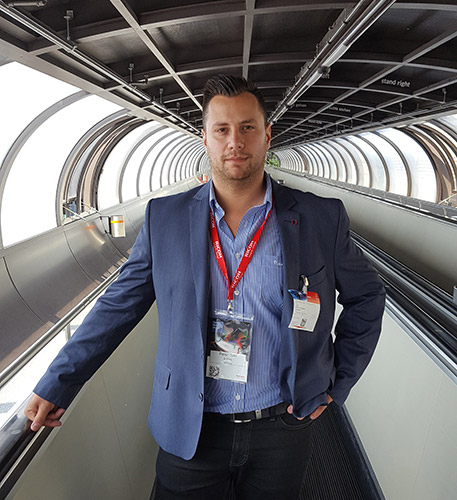 Peter TothCEO
Some of our latestProjects
BabaShop

Kermann|LED

Sneci

JustArtCD

Fitlife
OurPartners
Webdesign, web development, press, marketing and SEO solutions.
























Testimonials
A W4X-et évek óta ismerem. A Floorballert és a KERMANNLED-et is együtt csináltuk. Vállalkozásaimhoz szívesen hívom, szívesen ajánlom. Szakmaisága, hozzáállása eredményezi a "jó kezekben van" és az "egy gonddal kevesebb" életérzést.
The support, guidance and directional advise received by Peter and his Team has been invaluable. Simprint's business partner for the past 10 years, helping connect our team to our European community of clients.
A LEHEL Radiátorgyár Kft. honlapját készítették és kezelik ma is. Napi kapcsolatban vagyunk, kéréseinket készségesen gyorsan megoldják. Ha szükséges akkor több körös egyeztetésen keresztül teszik helyre képtelen ötleteinket.
A Webforexperts Kft. és cégünk közötti sikeres együttműködés immár 4 éve fennáll, ez idő alatt számos projekten, weboldalaink tervezésén, megújításán és fejlesztésén dolgoztunk együtt, emellett kiváló napi szintű szakmai támogatást nyújtanak weboldalunk, hírlevelezésünk zökkenőmentes működéséhez.
A WEBforEXPERTS csapatával félig-meddig a véletlen hozott össze, amikor egy borászati partnerünknek kellett weboldalt és webshopot fejleszteni. A munka végig gördülékeny és aprólékos volt, ráadásul azóta is bármikor számíthatunk a szakmai segítségükre, szinte azonnal rendelkezésre állnak és javítják az esetlegesen felmerülő hibákat.